Coiling Doors
House of Doors has Chicagoland's most complete and extensive line of commercial rolling doors from our nation's largest and most respected door manufacturers. Whether your project requires an insulated service door, fire-rated service door, or a rolling grille, House of Doors is ready to fulfill your needs.
---
Please select any image below to view additional options.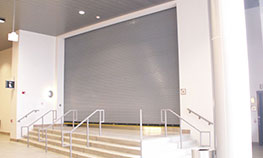 Fire Doors
Fire Doors are the most effective way of protecting property while increasing safety for building occupants. The purpose of a fire door is to protect property by limiting damage in case of fire, make a building safer to occupy, and to close an opening in a fire wall.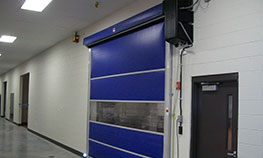 High-Speed Service Door
Self-repairing and low profile high-speed doors are ideally suited for industrial and commercial applications where traffic conditions are moderate and space is at a premium. This economical door saves energy costs, improves workflow, and separates work areas.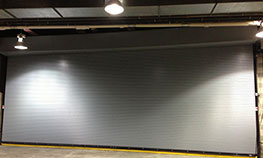 Insulated Service Door
Insulated rolling service doors are designed to meet the tough requirements of virtually any commercial or industrial application with the added advantage of energy efficiency. Polyurethane insulation in each slat promotes energy savings and building comfort.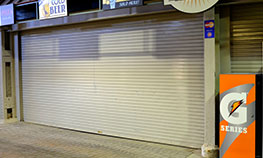 Non-Insulated Service Door
Reliable and durable rolling service doors for moderate use. Rolling service doors are ideal for jobs where an economical solution for durability and strength is needed. They offer flexibility in substrate materials with choices of 24, 22, or 20–gauge galvanized steel, stainless steel, or aluminum. Color options range from our standard factory-finish colors to a full range of 180 RAL powder coat choices.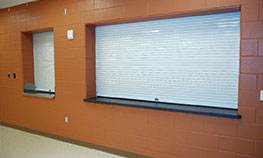 Fire-Rated Counter Shutters
Ideal for openings requiring a counter-type fire-rated door. Common applications include factories, schools, concessions, hospitals, cafeterias and retail settings. Labeled with either a 3-hour Class A rating for masonry applications, or a 1-1/2-hour Class B label in non-masonry fire walls, these doors are designed to expand upward in a fire, allowing the guides to be installed flush with the sill.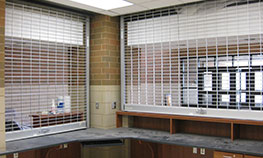 Overhead Coiling Grilles
Grilles offer total security, visibility, and ventilation in a number of patterns and finishes for commercial, industrial, retail, and institutional applications. These grilles are available in steel, aluminum, or stainless steel to meet any need. Designed to maximize security, visibility, and ventilation. The durable construction used ensures that the grilles will offer many years of reliable and consistent performance.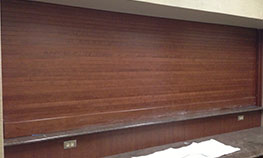 Counter Shutters
Rolling counter doors provide a multitude of attractive solutions for smaller openings. Ideal for a host of applications in commercial, retail, corporate and professional environments, they come in a wide range of materials and colors.