Garage Doors
Whether you are looking for a beautiful carriage-house door to compliment your home, a traditional steel door, or a unique custom-built product, House of Doors can help. We have been serving the garage door needs of the greater Chicagoland area since 1954. Contact us to schedule an in-home estimate or visit our showroom in Brookfield to view the unlimited options available to transform your home's beauty and market value.
---
You've Got Options
We believe the overall appeal and appearance of your home is enhanced by tailoring your garage doors to your individual taste and specifications. We offer a wide-range of door styles and materials and can help you select the right door for your home and budget.
Please select any image below to view additional options.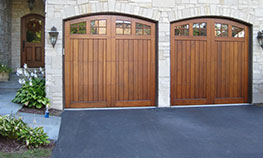 Wood Carriage House
Nothing can replace the true beauty of natural wood. Our wood carriage house doors speak of prestige and pride of ownership.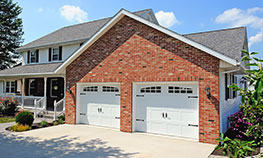 Stamped Steel Carriage House
True carriage house style doesn't have to be complex. A durable, maintenance-free steel exterior, overlaid with poly accent battens creates the timeless look of carriage house doors.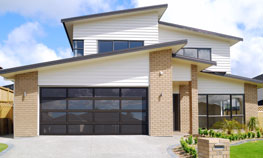 Modern Glass & Aluminum
Contemporary garage doors made of glass and aluminum complement your home's clean, modern look. The large full view glass panels beautifully fuse indoor and outdoor space.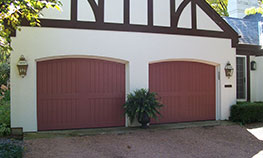 Custom Made Wood
House of Doors can create any door style you are looking for. If you think it cannot be done, please show us your design and we will make it happen.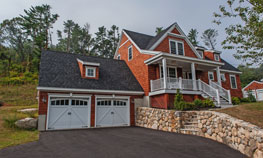 Steel Carriage House
Carriage style doors are carefully crafted, resulting in an exceptional collection of traditional doors. With the strength of steel, you'll find the garage doors you want in any style.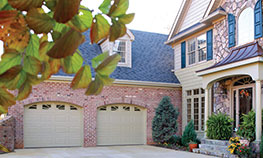 Traditional - Insulated & Non-Insulated
For a classic look, traditional short or long raised panel doors offer an attractive, affordable and reliable residential garage door solution.